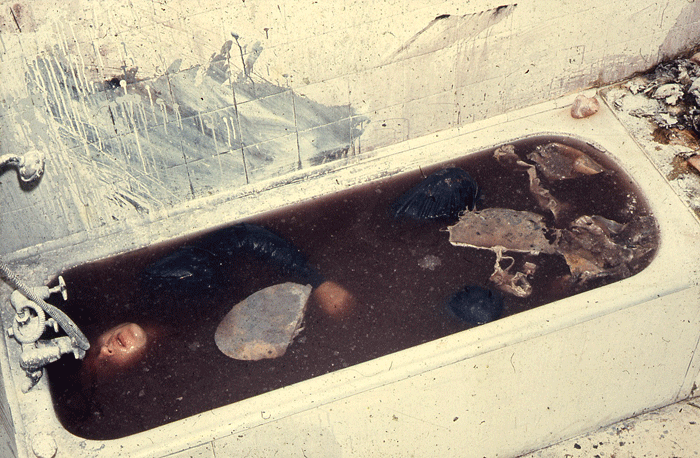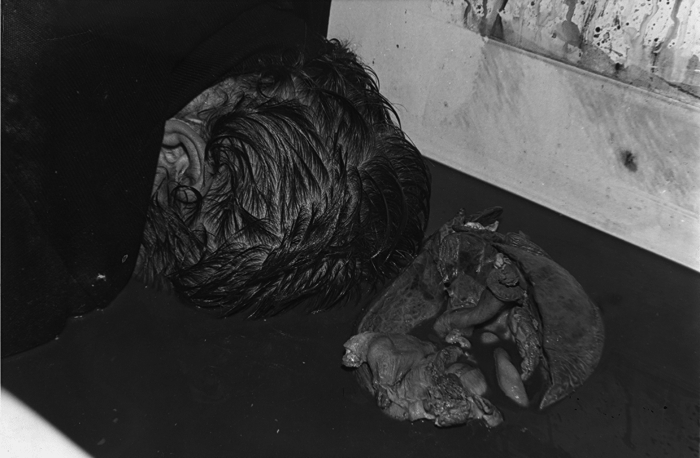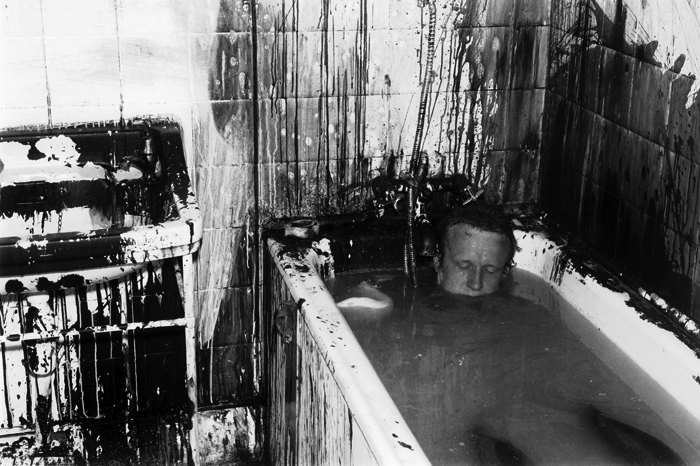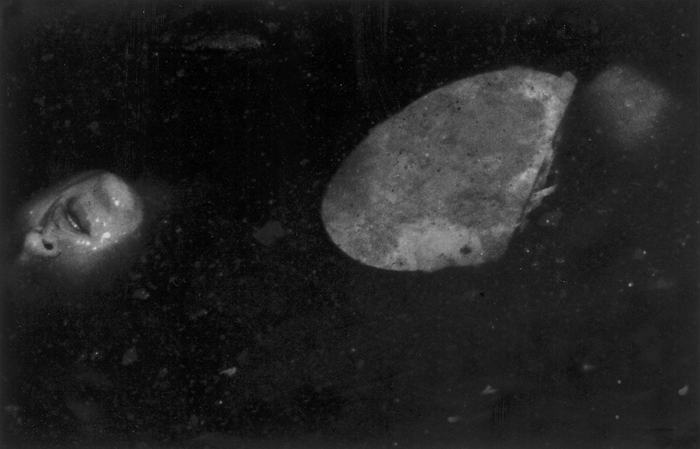 Performance duration: App 2 hours each day for 2 weeks.
I lay in a bath of black water in the bathroom of Gallery House for approximately 2 hours each day for two weeks.
In the wash basin and on a ledge next to the bath I laid out some offal. During the two weeks the offal decayed, flies laying eggs and maggots hatching out to feed.
There was a low light in the bathroom so it was difficult to see exactly what was in there. The door was left ajar. The only sign of movement was that of a body rising and falling in the water when breathing in and out. The stench of offal was overpowering.
I made a film based on this work entitled Arbeit Macht Frei (16mm 20 mins). The film is in black and white and colour. It reflects the total rejection of what lay behind the title - the words enshrined on every Nazi concentration camp, translates as Work Makes Free. It is a deliberation on death.